Noetic Learning LLC was founded in 2007 by Li Kelty. The company is based in Overland Park, KS. The mission is to improve the math education by providing an online learning environment for students to practice and learn math. Stay tuned for new services and innovations.
About Me
My name is Li Kelty. Mathematics has been a passion of mine for most of my life.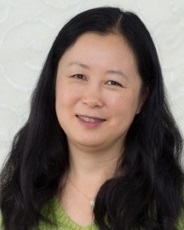 I grew up and was educated in Shanghai, China. During my middle school and high school years, I fell in love with Mathematics, and won many awards in math competitions. In my senior year, I placed 75th in the Chinese National High School Math Competition and won the Top Prize. I was waived the National College Entrance Examination and admitted into the Shanghai Jiao Tong University.
I arrived in the United States in 1991 to continue pursuing my college education. In 1992, I entered the William Lowell Putnam Competition and got 3rd place in the state of Kansas. I earned a M.S. in Applied Mathematics and a M.S. in Computer Science from the University of Missouri - Columbia. While in graduate school, I worked as a teaching assistant and taught pre-Calculus for two years.
After graduation, I spent 11 years in the computer industry, as a software developer, project manager and architect. I designed and developed enterprise computer systems, software and websites for Sprint, Hallmark, Cerner and HNTB.
Now, I am a mother of two children, and I started Noetic Learning as a way of combining my love for math and my software development skills to create a new and valuable service to other parents and their children.
Li Kelty
Founder & Director
Noetic Learning